Arguably, the two most prominent bones in the head of a Tyrannosaur are the dentary in the mandible and the jugal, just beneath the orbit where the eye resides. Sure, a case can be made for the nasal or the maxilla (from which, with the premaxilla, the top teeth erupt), but look at this image I made which proves that completely wrong.
No, in the tyrant "lizard," the jugal and the dentary are King. And if you could separate them and weigh them, the dentary would likely be even kingier, out-kinging even the mighty jugal. But is that likely to be the case with all tyrannosaurids? All dinosaurs? All skulls? Let's find out.
Available on shirts, mugs and other things in:
Mugs: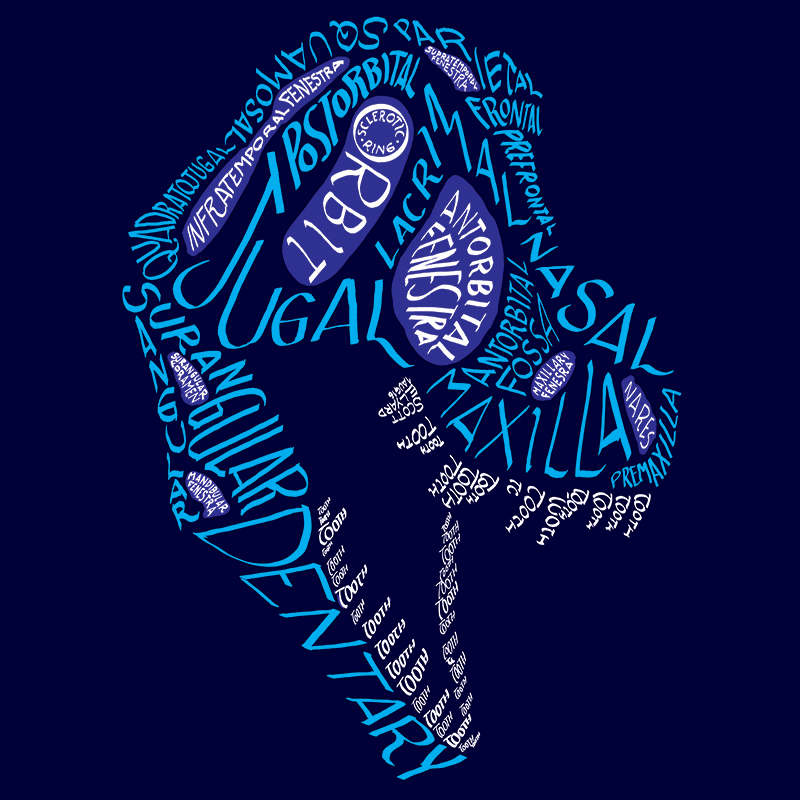 Two days' work of sweating out hand-lettering to make it legible and accurate. Worth it? I think so. But I made this, so I'm perhaps biased.