What's In Raven's Sketchbook?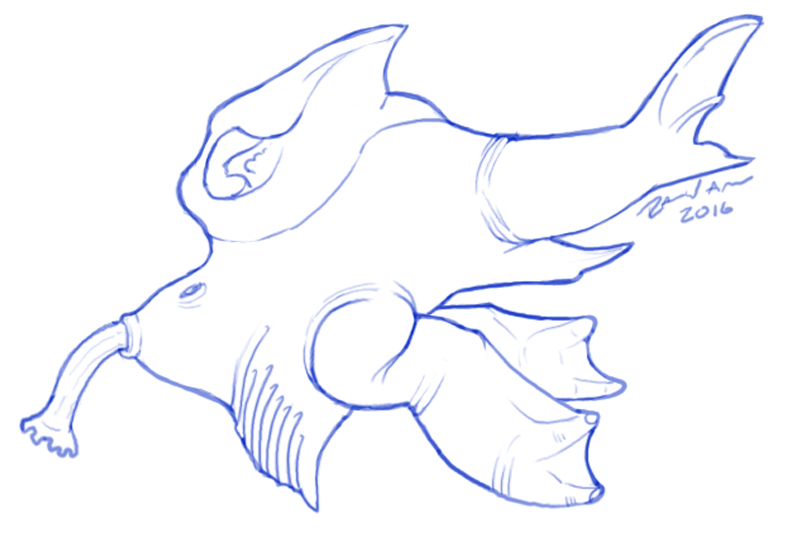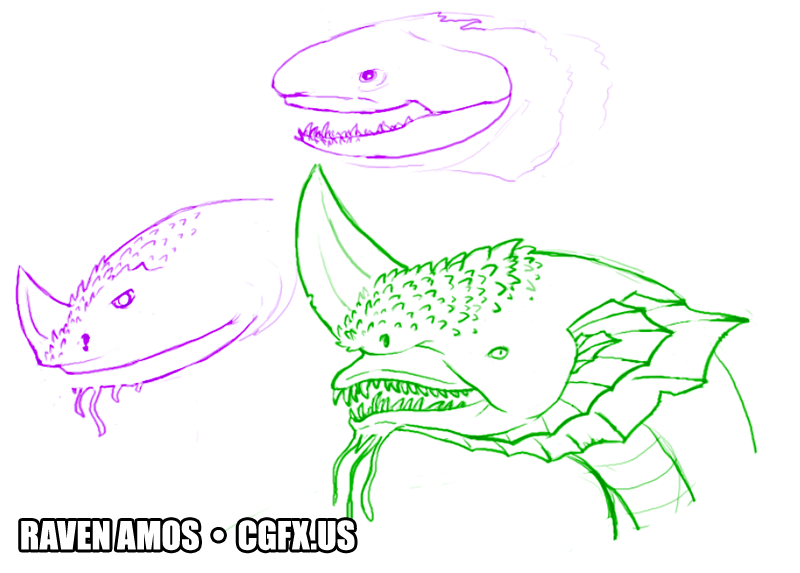 Just a couple of quick sketches I did over the weekend.
First is my entry into the #DarwinTrain drawing chain on Facebook - an aquatic denizen of planet Darwin IV (from Wayne Barlowe's "Expedition" book). Next, is a sketch I did for Scott, taking a crack at a character design for an on-going project.