2016 #Sciart Tweetstorm Day 2: Wednesday Works in Progress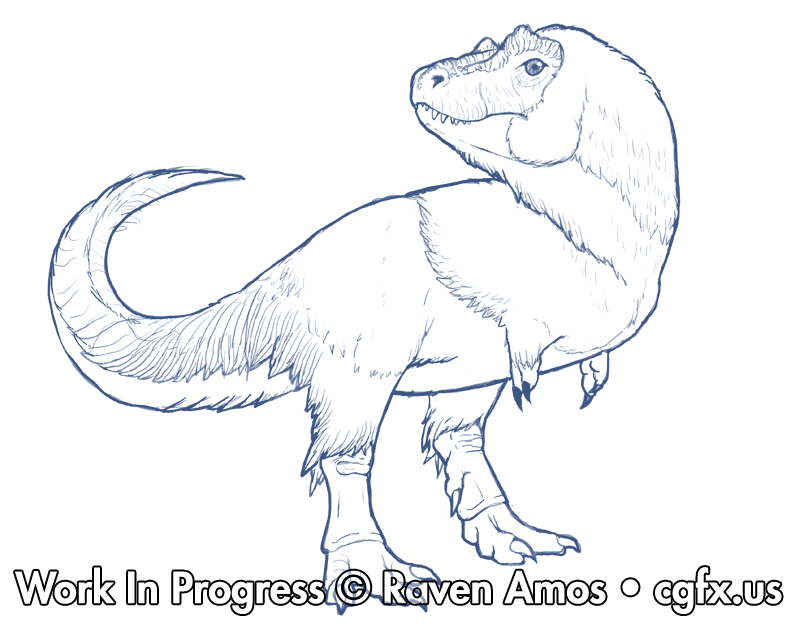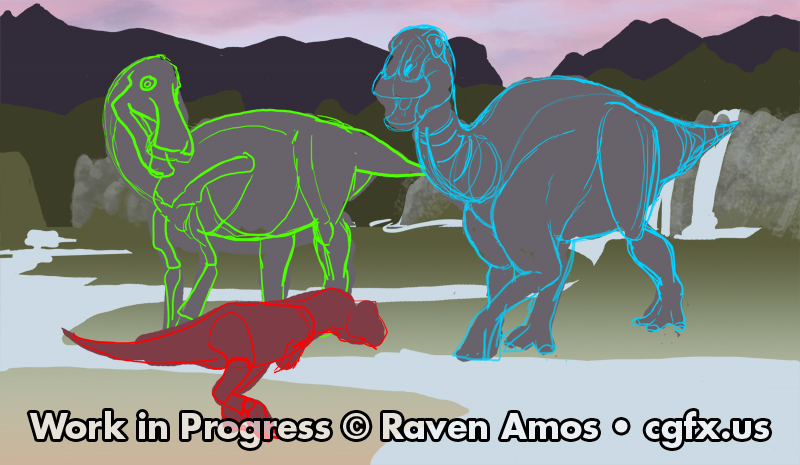 More entries for the #Sciart #Tweetstorm - three works in progress for Wednesday.
First up is a lone Nanuqsaurus that will be used in a few ideas and projects I have on the back burner. Secondly, a layout for a piece depicting the paleoenvironment of Alaska's North Slope during the Late Cretaceous period, with a pint-sized tyrant realizing he blundered into the wrong part of the Colville River delta. Last, a pair of azhdarchid pterosaurs pause for a drink in Denali, leaving their footprints along the side of a stream.